affin
Junior Member


Registered: Mar 2010
Age: 34
Location:
Posts: 24


Top 10 List: < click >
out now: Jamal Moulay - Depth (played by Matt Masters,...) Affin 082
out now:

Jamal Moulay - Depth - Affin 081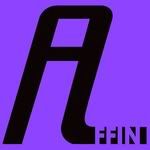 read Release Info!


get ep on Beatport:
https://www.beatport.com/en-US/html/content/release/detail/307354/Depth


supported by

Matt Masters Freerange
Floating Grooves along very nicely. Will support

Ante Perry Systematic
......Color!!!!

Daniel Sanchez Remote Area / Bla Bla
I like the groove in Color, will play this!

Matt Long Mono_Cult / 20:20 Vision
Both very nice deep tracks, right up my street


Nils Nürnberg 8-Bit / Dynamic / Bloop
Usual Affin quality! ;-) THX

Yannick Labbé Trickski / Innervisions
good release. will play "color"

Osunlade Yoruba
good stuff!

Florian Kruse NRK/Hynotone/Various
Floating sounds very laid back. cool track for easy warm ups.

Arnaud Le Texier Safari Electronique
Floating is deeeeeeeeep ;-)

Cyril Etienne Dj Deep
cool tracks

Demi Deeper Substance
floating away nicely


Enzo Siragusa Fuse / Circo Loco
Feeling both tracks here, Color is my favourite

Cozzy D 1trax / Noir
quite like Color, will try, thx

Terence . (:terry
Freak N Chic
nice music ...like the floating ...

Murray Richardson East Village / Rebel Waltz Industries
2 nice deep trax here, floating is my favourite one but i will use both for sure!

Mehdi Djebali (Freak n Chic/Tuning Spork)
nice deep house thanks

Michael Doddman Huxley (Ethyl & Huxley)
color is a cool track. not sure i'll play it much, but it's still a great track.

Daniel Schulze Trenton
color is great thanks

Nick Lawson Morris Audio / She Wolf
Color's the one for me.

Alex Storrer Lexx / Kawabata (Drumpoet Community)
floating sounds like proper early morning gear, nice.

Alex Kaddour various
Nice deep stuff!! beautifull melodies and groovy tracks! thanks for sending over!

Wollion Lemon Popsicle / Mood Music / Monique Especial
color is nice...

Tomas Bjorkman Deymare (Morris Audio/Boe-Ksoul)
thanx , color is the one for me, really nice track

David / Audio Injection (CLR, Sleaze Records)
I'm really diggin the track 'Color' nice deep funkyness!

Kiko Martinez (DocePulgadas, Radioshow, Spain)
VERY NICE MUSIC...SUPPORTED

The Dolphins (SCI + Tec Digital Audio)
Color for us!!!!

Reggy Van Oers (Affin Trapez)
Floating definately my fav...nice and deep! thanx Jamal

YokoO (Music Gewinnt Freund, Affin, Kina Music)
Both tracks are fucking awesome!!! Superb quality

Danilo Schneider (Enough!, Affin, Kina Music)
good and warm deep tracks.i like it!

Marco Dassi (Hell Yeah, Affin)
Very good release!!!

Dirty Culture (EinmalEins Affin)
great deep!